I love historical pictures, especially in astroparticle physics field. This beautiful photo was taken by a newsman from Picture Post, a magazine which has been defunct for many decades.
I took this image from this outstanding paper by Dr. Donald Hill Perkins, who said to me that the original print was given to him, by Dr. Rodney Hillier at Bristol University.
The photo shows physicists Cecil Powell (on the left) and Giuseppe ("Beppo") Occhialini in discussion at Bristol in 1947. The two nice women are operating a projection microscope used at that time for photomicrography and to study events at high magnification.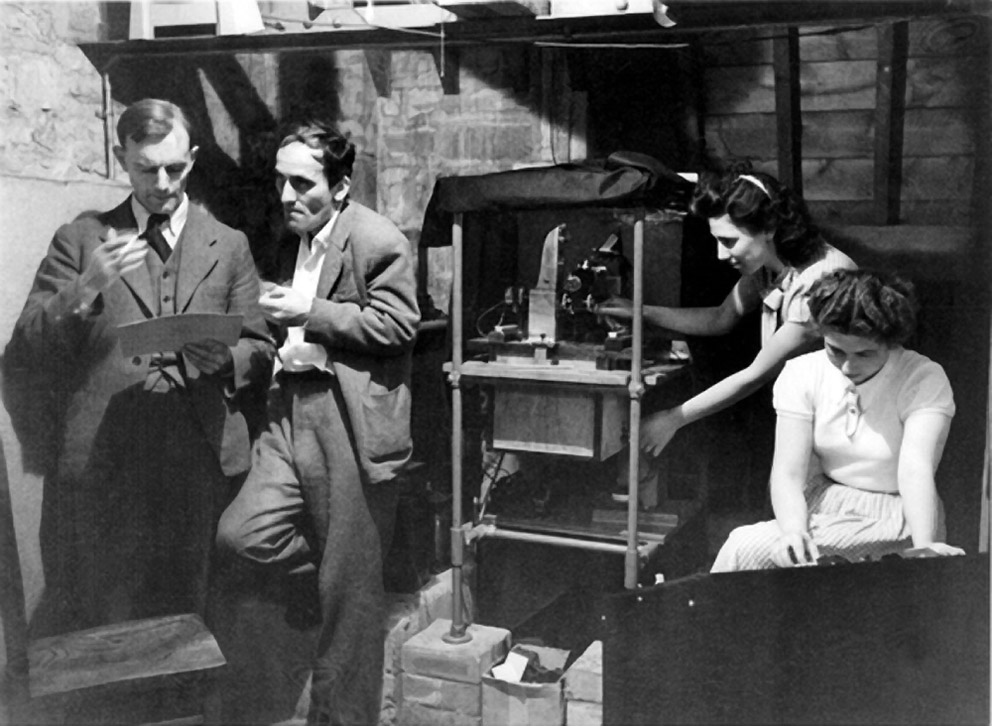 In 1947 was discovered the π meson (pion), thanks to the work of C. Powell, G. Occhialini D.Perkins C. Lattes and also the contribute of Marcello Conversi, Ettore Pancini e Oreste Piccioni.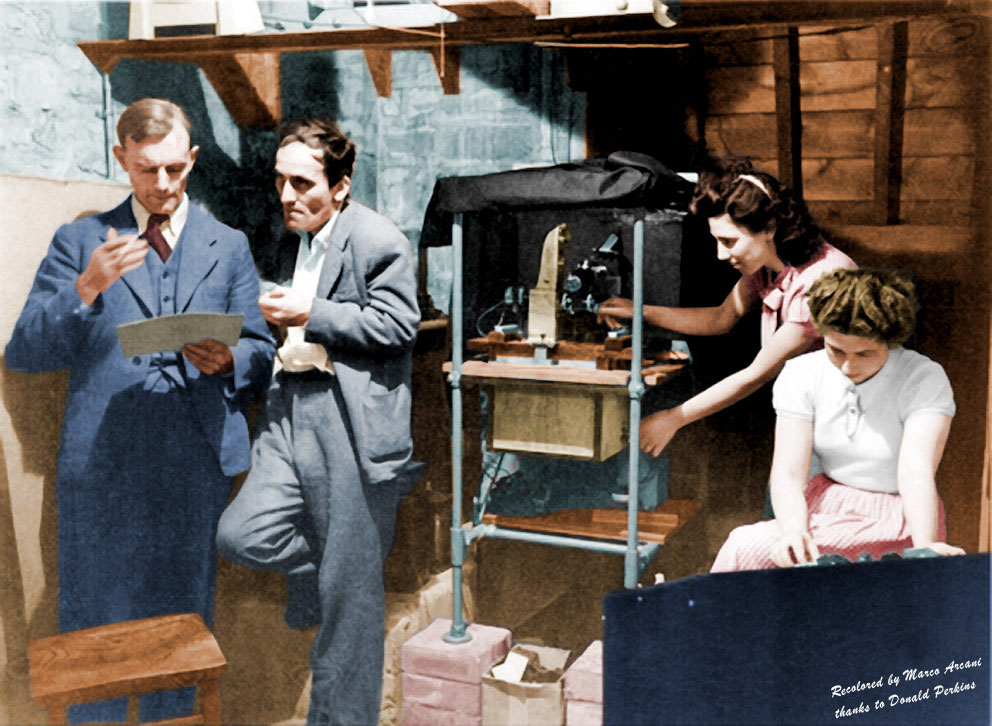 Due to my skill in photoshop I thought to recolor and share this photo.
M.A.
---
Questo sito non è stato istituito a scopo di lucro, le minime pubblicità che appaiono sono poste nel tentativo di autofinanziare e mantenere attivo il dominio astroparticelle.it, se in qualche modo questo sito vi è stato utile e se volete aiutarci a mantenerlo attivo potete donare un piccolo contributo, anche un solo euro può essere utile.
---